Far Out
UX & UI / Typography / Interactive Design

​​​​​​​
Far Out is a weather app that helps you keep up to date with photos and weather conditions on Mars. Showing a daily glimpse into life on the Red Planet. 
The interactive Far Out typeface responds to changes in the temperature, wind speed, direction and atmospheric pressure on Mars, creating a new abstract pattern each day.
Adobe 

Illustrator, Photoshop, After Effects, XD

In 2018 NASA launched the Insight  (a robotic lander). Since it's arrival on Mars it has been collecting and transmitting data on the interior structure of the Martian planet, reporting images and daily weather updates. This amazing wealth of weather data is free and available online but is displayed as a JSON data file. This format is a 

monotonous

 scroll of data for the viewer.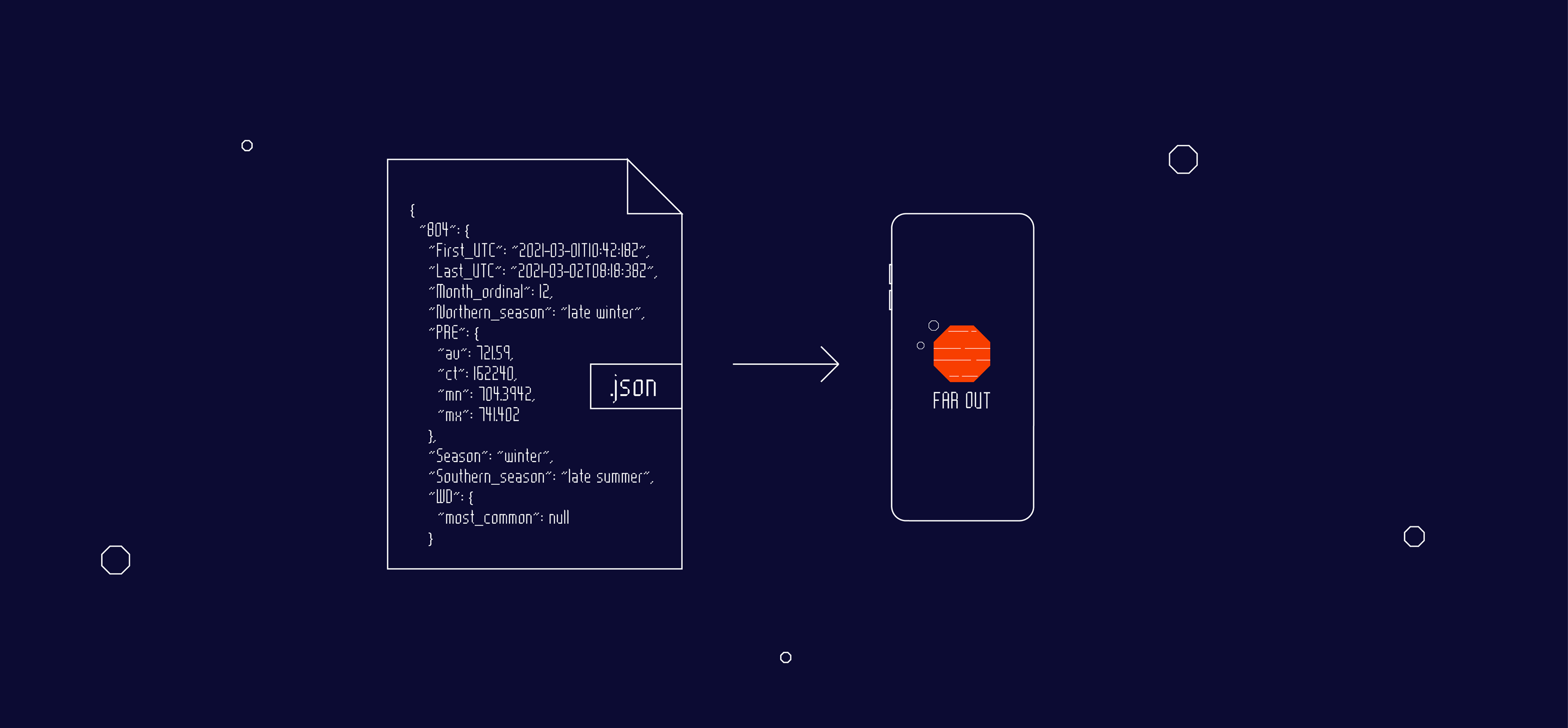 Utilise design to translate Insight's weather data into an interactive and visual format to make the information more fun and accessible for the user. Helping to spark curiosity in one of Earth's neighbours!